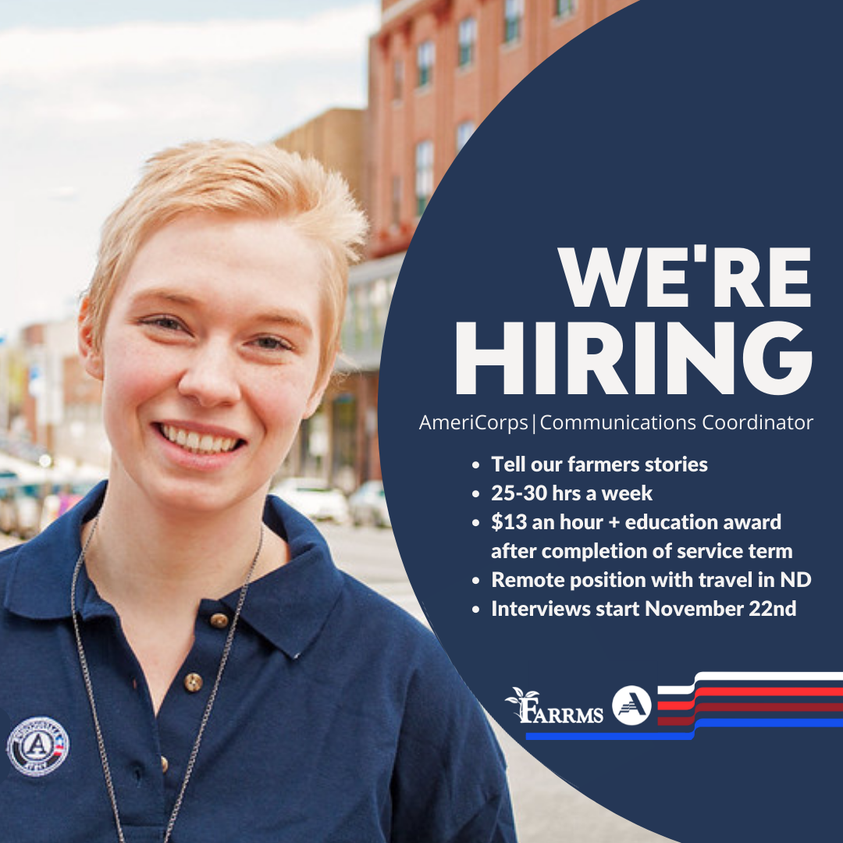 FARRMS is Hiring a Communications Coordinator
from
FARRMS
Our current Communications Coordinator will be completing her AmeriCorps Service at the end of the year. We're looking for a new Communications Coordinator to continue the great outreach work she's been doing.
FARRMS has stories to tell and we need a Communications Coordinator to help us tell them. We put our farmers front and center in our programming and in our marketing. We share photos and stories of our Farm Beginnings graduates, interns, and mentor farmers to recruit new program participants and donors. In order to reach a diverse audience, we tell our stories on many different platforms. We use Facebook, Instagram, our FARRMS News page, MailChimp for e-news, press releases, and targeted e-mails. We maintain several contact lists, with hundreds of contacts. We've decided to hire a Communications Coordinator to help us do all of this even better.
Our Communications Coordinator is an AmeriCorps position at 900 hours through September 15, 2022. This is about 25-30 hours per week. The AmeriCorps member will receive up to $11,700 total (roughly $13/hour) and is eligible for an education award up to $3,172.50 upon completion of service. FARRMS staff currently work from home so this will be a remote work position with occasional travel to events, farm field days, and farmers markets during the summer.
We will begin interviews on November 22, 2021 and continue until we've selected a candidate.